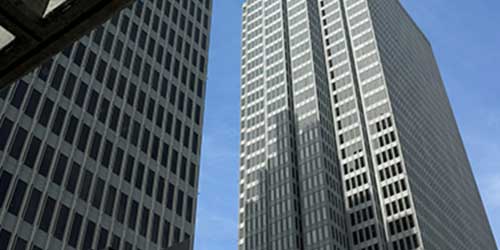 Decorative, safety and energy saving window film solutions for your building
Window film provide a protective barrier against exterior properties while retaining interior comfort. Rejects 99% of harmful UV rays that cause premature fading of materials. Reduces "hot spots" or dramatic temperature changes by reducing up to 80% of the suns heat, making rooms more comfortable and saving on heating/air conditioning costs.
Increase tenant comfort, let the good light in, keep costly and harmful UV rays out and thwart vandalism and break-ins. 3M Window Films provide a great return on investment and so much more.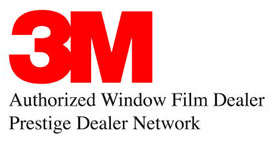 Sun Control Window Films
Worker comfort: reduce glare on computer screens and minimize solar hot spots
Energy savings: save up to one ton of air conditioning for every 100 square feet of glass exposed to the sun
Safety & Security Window Films
Severe weather protection: minimize flying glass due to violent weather events
Crime prevention: impede the quick access that smash-and-grab thieves are looking for
Bomb blast protection: hold broken panes in place to help prevent flying shards of glass
Available in clear safety film or with a tinted sun control option
Graffiti management: save money when you replace only the window film that was vandalized instead of the expensive glass beneath the film
Fasara Decorative Window Films
Design flexibility: Decorative window films are a fraction of the cost of etched glass, plus they are easily changed to meet tenant preferences
Privacy: Stylish and textured films introduce privacy without sacrificing natural light
---